Conversion Charts
Beads, Threads, Fabrics, Colors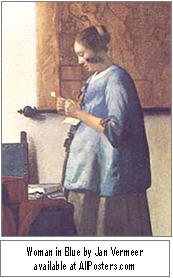 Conversion Charts translate information between formats or compare two (or more) manufacturers' similar products.
A Sample Card is a visual display (or tangible card) with a representative sample of the beads, fibers, fabric or trim.
A Swatch Service is the ability to order a small sample of a fabric before making a larger purchase. All of these are useful for planning Beadwork Projects.
Most places that have conversion charts also offer the beads, floss, fiber, or fabric and there are many excellent vendors on the web. We focus on those with charts (on-line or for sale) as viewing the beads or trim and obtaining a swatch or bead card for ongoing reference is particularly helpful in developing your own beadwork ideas.
One can, of course, develop one's own sample charts by noting manufacturers' code and attaching bits to a card or design page, bulletin board or planning wall. This is greatly encouraged! Nevertheless the cards and resources below are extraordinarily useful and many are viewable online. or, return to sizes / conversions page.
We've included Bead Counts and Necklace Lengths , Scarf Sizes and a Fabric Width Conversion Chart. as well as links to a few excellent informational megasites below.
No guarantees are implied in any way for the content or accuracy of third-party sites.

Bead Sample Cards & Charts
There are bead cards, which you can hold in your hand and bead charts, which are viewable online. Both show examples of the beads. Our Bead-media interest is listing websites where we can clearly view the beads and resources to purchase bead sample cards. Our own reference for retail and wholesale Bead Sellers and Bead Glossary includes websites with particularly vivid graphics of their beads. Once familiar with bead types, grades & sizes, enjoyment of Bead Shows and bead society displays is increased. With that knowledgable confidence you may notice that options for sourcing your Bead Supply abound!
see:
Toho Beads Company (Japan) TOHO sample cards clearly viewable online!
Bobby Bead The TOHO sample cards available for purchase
About Beads Delica sample cards
Twe Beads Delica sample cards
Bead Cats Sample cards for their entire stock!
Fire Mountain Gems Type: Sample Card into their search box to find Delica charts, other makers are sometimes available.
Bead-patterns.com is a wonderful site to visit for beadwork patterns. Bead Artist,
Rita Sova, also offers a FREE pattern for making your own Delica Sample Card. Organized by color number, you develop your own sample card as you accumlate Delicas in your bead library. What a great idea! Type Delica Sample Card into their search box to be brought to pattern number 8242.
Bead to Fiber color charts
Caravan Beads Delica bead to DMC needlework fiber color comparison charts
Blessed Beads Delica to DMC color comparison charts
Fiber Conversion Charts
DMC -USA Color number lists for floss, pearl cotton, crochet, rayon and fabrics
Victoria Clayton's Hand-Dyed Fibers has vivid on-line images of Silk floss, fiber, & ribbon; as well as DMC to Silk guides; Caron guides and color checklists. Truly extraordinary silks!
I love the ability to buy as little or as much as I need (1 yard - 50 yards).
Embroidery Floss Color Chart
Consumer Color Card Emb Floss & Pearl Cotton
Kreinik Mfg Company Free Color reference charts available by mail; charts on-line listing colors across their product line: very helpful.
Eterna Silk Eterna Silk to Anchor, DMC, Soie d'Alger; vivid online color cards and downloadable conversion charts.
Tristan Brooks Design Pearsall Silk to DMC
Fabric Measures
Fabric Width Translation Chart describes yardage needed, converting lengths between different widths
FAT Quarters sample lengths and scraps: what they are and where to find them. These are excellent fabrics of sizes for quilting, backing beaded projects and piecing for wearable art of all kinds! Silk Fabrics types, wonderful yardage, fat quarters, samples, services.
Choosing Fabrics for bead embroidery and wearable art. Fashion Fabrics, evenweaves, underlining, interlining & other stiffeners.
Swatch Service
A Swatch is a sample piece of fabric useful for making color, texture, and combination decisions before purchasing yardage.
Fabric.com Type in: swatch in their search box
Fashion Fabrics Great silks and fashion fabrics, discount prices, and a Swatch Service of monthly mailings!
Bark Cloth Hawaii Wonderful yardage! As well as 10x12 sample packs of their Hawaiian and Vintage fabrics
Fabrics-Store Free sample cards of their beautiful Linens
Bead Counts, Lengths, Needles & Threads
Bead Counts, Measurements, & Conversions
Necklace Lengths
Beadwork Needles & Threads Chart
Ultimate Resource lists
These are topic-specific mega lists maintained by very generous webmasters.
I've tried to land on their 'conversion chart' pages but the full websites are well worth a bookmark and many return visits.
Kathleen Dyer's Counted Cross Stitch, Needlework, and Stitchery Page
The Sophisticated Stitcher Color charts, conversion charts, fabric calculators
Sharon B Click on her Stitch Collection for Hand Embroidery. No conversion charts, but include this one in your bookmarks. In a Minute Ago has several art essays and informative blogs! See more ways to learn on our Bead Embroidery pages.
PDA assistance: Fiber Charts for your Palm Pilot
Lillian Banchick's The Pilot Stitcher, what a clever and useful tool!
What is a PDA?
PDA is an acronym for Personal Digital Assistant. It is a small pocket-size computer with a calendar, calculator, phone lists, perhaps an eBook reader and can run a myriad of inexpensive software for archiving and organizing information. Fancier models incorporate cell phone and web browser features, such as wireless access to your email. They are small devices, even the most simple are quite powerful and able to store and display data, such as conversion charts or your own bead and stitch lists, which can then be carried along for planning or shopping.
Two terms that are helpful to know when reading about PDAs are:
Beaming The majority of PDAs have the ability to transmit data, such as your business card, an entire presentation or perhaps your conversion chart shopping list from one PDA to another PDA, pc, or printer without plugging in. The data signal is 'beamed' using a built-in infrared transmitter. Both devices must have the infrared feature; it is very easy to learn and can be quite a convenience.
HotSync This is the process of synchronizing the information on your PDA with your desktop computer. Very helpful for maintaining your beadcraft (or other) business with reference or tracking info and an accurate scheduling calendar. Let's find time to bead!
Both Beaming and HotSync are features of PDAs. The devices themselves are called by any number of names the manufacturers come up with. The company, Palm, is now PalmOne. There are many other vendors with PDA's as well. PalmOne's PDA called the Palm Pilot is still available in some versions and a very good PDA. The newest PDAs with many bells & whistles are usually what is pushed first on a manufacturer's website. The cost of a PDA can be greatly reduced by choosing a fundamental model (no color, for example), or do a search on eBay
for a Palm Pilot. I still use my Palm Vx for a substantial amount of data storage and storing/reading eBooks.
"It is not because things are difficult that we do not dare;
it is because we do not dare that they are difficult" Seneca

return to top of Conversion Charts