Fussy Opinions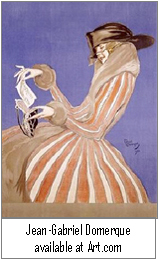 Fussy Opinions are Beadwork Thoughts and those on Stitchery, all which lead up to Wearable Art and ideas for costuming our
own enjoyable wardrobes.
Fussy Opinions are just that: thoughts and musings of a personal nature & links to those (perhaps) even more opinionated than we!
We bead and stitch and sew and drape and may someday learn to build a book or blog
(or other wise conform) while we create, meanwhile it's just a group of Fussy Opinions.
Beading Needles Which is the best beading needle? Needle knowledgeable artists incorporate beads into all kinds of stitches, knotting, netting and more. This is our Needle Glossary for Bead Embroidery and Beadcraft.
Do YOU Knot Bead Embroidery? Smooth needlework is the goal and traditions in both fine embroidery and much of leather embroidery neither begin, nor end with a knot;
so do you knot bead embroidery, or not?
The Bead Spill will happen. The bounce and skitter of a bead spill is natural for our tiny treasures. Here are tips for clean up and bead spill management.
Beading Ideas When an artist proposes beading ideas they are playful and daring things. An idea presented offers opportunity for others to open and respond illuminated, realizing the possibilities...
Confessions of a Bead Snob It wasn't until I had been working with beads for some time that I realized I was a bead snob...
For my Mom When I was very, very young, and the center of my own universe, I made the mistake of complaining I was bored...
Be generous with your acknowledgement, talent, praise and respect;
it is powerful healing, and applicable in joy or anger, in business or family,
with stranger or friend, in groups or alone.