Bead Magazines
Beadwork, Sewing, Embroidery & Embellishment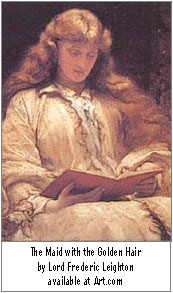 Bead magazines fuel our interests in beading and embellishment with education and superb eye-candy. Explanations, how-to's, ideas, introductions for both beginners and experienced crafters as well as interviews with artists and opportunities to submit your own work.
Click to select Bead Magazines, a listing valued with bead artisians and those who are just discovering these crafts.
The list below speaks a bit about bead rags and more, as for many artists beads lead to threads and fibers even beaded fabric or bead embroidery for wearable art, or beaded dolls. Many enjoy wire along with beads or like to make their own with glass or polymer clay. This is the multimedia approach that we wish to share on Bead-Media: beads, threads, fibers, fabrics together for inspiration and expression. Periodicals in all these areas are opportunities for bead-related learning and participation.


Bead&Button magazine is filled with beading techniques and inspiration for all types of beadwork. Those of us who have been receiving Bead&Button since its inception have watched it develop into an motivating idea-FEST and instructional resource, with access to bead patterns and many opportunties for community and participation. BeadStyle features simple jewelry projects with fundamental instructions: both by Kalmbach Publishing.

Six times a year, Interweave Press publishes BeadWork with beautiful projects in on- and off-loom bead weaving, wirework, bead knitting and bead crochet. BeadWork has easy-to-follow directions and crystal-clear photography. Each issue also includes interviews with bead artists, features on beadworking with helpful tips. Interweave Press has several Beadwork How to Books and equally fascinating publications on weaving and needlework.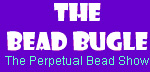 The The Bead Bugle is an on-line Ezine, that is, it is a Bead magazine that is only on the Internet. Wonderfully brimming with bead articles, projects, interviews with bead artists and inspirational work!

Click here for Bead Magazines

Lapidary is the cutting, shaping, polishing of precious and semi-precious stones. The Lapidary Journal is of interest to artisans from bead stringers to bead creators, from gem cutters to stone setters; and they understand all the new clays. It is an incredibly rich informational resource with superb photography, tutorials, and sources from (rock) rough to finished beads. Their exclusive BEAD Annual (issue) is not to be missed.



We Like Rocks! Polished gemstone beads that is, and these two mags appeal to the rock hound in me.
Rock & Gem includes mineral collecting, gold prospecting, and jewelry making. Colored Stone has all the news on the gemstone trade worldwide. They publish 3 trade show guide issues - the Tucson Show Guide, Vegas Show Guide, and Fall Show Guide that are automatically received by Colored Stone subscribers.


Step by Step Beads is a quarterly bead magazine loaded with bead patterns for lovers of beads and bead jewelry. Projects have skill level indicated, and you know anything published by Lapidary Journal will be thorough and excellently illustrated. Ornament magazine is an extraordinary international publication, now 25-years wonderful, devoted to personal adornment. Ornament covers ancient, ethic and contemporary jewelry, beads, & historic and artist-made clothing.

Threads is an inspirational sewing magazine. Indispensable if you create art for wearing. It offers the best firsthand instruction for creating beautiful garments and home decorations. Topics include fabrics, design fitting, finishing, embellishment and sewing supplies. Published bi-monthly. Sew News is the sewing magazine that includes fashion & technique tips to help you sew better & faster. Also previews new fashions, patterns & fabrics. Published monthly.


French for "beautiful wardrobe,"
Belle Armoire marries fabric arts with rubber stamping and embellishments?showcasing one-of-a-kind, handmade fashions and wearable-art projects. Whether you're an art stamper, embroidery artist, custom jewelry designer, fabric painter or knitting and crocheting enthusiast, Belle Armoire provides inspiration for creating your own unique style. From the editors of Belle Armoire,
Art Doll Quarterly's focus is on cloth dolls and those of mixed and new media. Four times per year.


Quilting Arts magazine caters to the art quilter, embellished quilter, crazy quilter, wearable art artist, and mixed media artist. Yes quilts! including fabric painting, ribbon ruching, applique work, felting, beading, silk ribbon & punchneedle embroidery (and more); published quarterly. The Wire Artist Jeweler is an educational magazine for both inspiration and practical techniques for new and experienced wire-art jewelers. The very best part is that nothing is assumed, and the instructions are clear and unambiguous. Close-up images of beautifully illustrated projects for beginners and the intermediate and advanced wire artist. See their FREE sample articles (click image) 10 issues per year.


Published quarterly, PolymerCAFE is written and edited to reflect an easy, conversational style. Most articles are written by polymer clay practitioners and cover a range of instruction from beginner's to professional craft. See this and other extraordinary polymer clay publications at PolkaDot Creations
American Craft is published bi-monthly and celebrates the excellence of contemporary craft, focusing on masterful achievements in the craft media: clay, fiber, metal, glass, wood and other materials. Includes artist profiles and exhibition reviews as principal features in each issue, and a pictorial Gallery of exhibitions across the country; national calendar for the American Craft Council is in every issue.

The mission of the Surface Design Association is to increase awareness, understanding, and appreciation of textiles in the art and design communities as well as in the general public. Membership includes four issues of the Surface Design Journal, A full-color, quarterly magazine. Every issue explores a theme such as Stitching, Creative Process, Pushing the Edge that allows for in-depth coverage of different aspects of surface design. The association allows purchase of back issues directly from their website, and offers a demonstration video series taped from their national conferences. The Surface Design Journal inspires the imagination through features on innovative artists and emerging issues in surface design.


STITCH with the Embroiderers' Guild is published six times per year in London for amazingly prolific and generous Embroiderers' Guild UK. Hundreds of stitches from around the world, projects to work and encouragement to create your own designs; and the history of embroidery explored through objects from the Embroiderers' Guild Museum Collection. The second magazine, Embroidery also from the UK Embroiderers' Guild, has illustrated features on contemporary textile art and an informed look at the history and social history of embroidery. (No worries about currency exchange as they accept credit card orders) Sample articles in PDF format are offered on line at their websites (click on images). If you haven't yet discovered the immensely informative and richly illustrated Embroiderers' Guild-UK online, you are in for a treat.


PieceWork magazine, published six times a year, is for needleworkers wanting to explore a wide range of historical textiles and fine-thread handwork traditions; from Interweave Press. Fiberarts covers the most interesting work in weaving, surface design, quilting, needlework, basketry, fiber sculpture, knitting, papermaking, wearable art, and more! Read artists interviews and discover new techniques, current exhibition listings, competitions to enter, and an education and travel directory; both inspiring and exciting, 5 issues per year.
The books below are also from Interweave Press. (we know these are books, not magazines, but we're nuts for mixed media & we get so excited!) Quoting the Interweave website: "The Fiberarts Design Book series has documented the development of contemporary textile art with a new edition appearing every three to four years. By placing internationally recognized artists' work next to pieces by emerging artists and serious amateurs, the series reflects the excitement, depth, and diversity of the field." Rich imagery & great inspiration!
If you are seeking a magazine subscription, we hope you'll do so through our Bead-media pages as it helps to support this site. Nevertheless, there is more than one way to have access to wonderful, colorful, inspirational (and often) instructional magazines.
Happily many (US) public libraries have bead, fiber and craft magazines available for viewing (see our page on How to Find a Book)
Consider obtaining a single issue of a bead magazine from your favorite beadseller (or newstand) to see if it fits your interests.
and/or seek out Back Issues of bead magazines available from the publisher's website or your favorite bead or craft site. To find these, try a query on a search engine, such as http://www.google.com, by typing in the name of the magazine and Back Issue, or start with our list of URLs (below).
Expect to take some time enjoying the publishers' websites, as many are full of artful images, informative articles, and sometimes free patterns. We've included a few URLs to get you started.
Bead and Button magazine
Beadwork magazine
Lapidary Journal
Rock and Gem magazine
Colored Stone magazine
Step by Step Beads
Threads magazine
Sew News
Belle Armoire magazine Art Doll Quarterly
Quilting Arts magazine
Wire Artist magazine
Polymer Cafe magazine
American Craft magazine
http://www.beadandbutton.com
http://www.interweave.com
http://www.lapidaryjournal.com
http://www.rockngem.com/home.shtml
http://www.tucsonshowguide.com/tsg/
http://www.stepbystepbeads.com/sbsbeads/
http://www.taunton.com/threads/index.asp
http://www.sewnews.com/
http://www.bellearmoire.com/
http://www.artdollquarterly.com/
http://www.quiltingarts.com/
http://www.wag.on.ca/
http://www.polymercafe.com/
http://www.craftcouncil.org/html/magazine/main.shtml
Many magazines invite (all levels of) artists to contribute articles and/or step-by-step project instructions. Be sure to query first and read all submission guidelines (often posted right on the publisher's website).