Bead Supply
Sourcing & Learning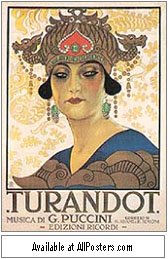 Finding sources for your Bead Supply may be as close as your own desktop or as far flung as a buying tour in an exotic local.
The following articles encourage learning about beads, understanding a little history, common availability, weights & measures, and of course, where to find the bead sellers.
Retail & Wholesale Bead Sellers include individual artists and specialty stores, big houses and major importers. One need not be a wholesaler to need a kilo (2.25 lbs) of beads for a large project, nor is one assumed to be a beginner if seeking just a few beads. Becoming familiar with sellers of small quantities as well as where a volume purchase can be made can be useful in fulfilling your beading ideas.
Bead Counts are about learning how much to buy. How big are seed beads? The usefulness of making samples (or a sampler). We all need to know the bead count for our individual projects: start with the charts, or click directly to our link on Bead Craft Sizes.
Bead Glossary. View some of our favorite beads, click through to high-resolution graphics and both frivolous and educational sources of additional information.
Bead Shows Wow! What a bead resource! An excellent opportunity to take classes, meet artists, view extraordinary beads, and build your bead supply.
Bead Museums Learn where so many facinating bead styles originated, the world-wide interest in Beads, and where you can see more.
Bead Magazines and periodicals for associated craft are full of bead information, bead patterns, techniques, opportunities for community, and also list bead sellers.
Beading Books from Bead Artists, art publishers, scholarly publications, and associated crafts. Most useful: How to Find a Book
Coming soon:
Costume Beads, a favorite beading category, for beading clothing and home decor. Costume beads can range from throw-beads for Carnival or MardiGras, to pearls-by-the yard for costuming, to craft beads that can withstand the elements (ski-beads!) and might surprise you with their beauty.
Bead Trim resources include beaded trim and ready-made bead fringe, chainette fringe, and other trims for beadwork projects.

Puccini - Turandot
Anonymous
Buy this Art Print
at AllPosters.com