Beadcraft Sizes
Quantities, Measures, Conversion Charts, Sources and more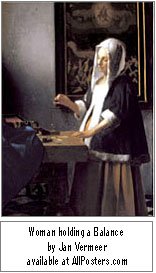 Beadcraft sizes and measures are the conversion charts, bead quantities,
necklace lengths, and sizes of needles, threads, fabrics, and more that help you know how much will you need for a beadwork project.
The following articles are listed for your enjoyment, to be of some assistance in your own evaluation of materials, and to help the newly developing Bead Artist to get underway.
Bead Counts How Many Beads do I Need? How big is a seed bead? Beads per package, Beads per inch, Bead Strands, Grams to Ounces; includes seed bead weights & measures, making samples to judge beadcraft sizes.
Bead Conversion Charts Bead sample cards, Bead to Fiber Conversion Charts, Fabric Measures, Swatch Services, Hand-dyed silk fiber Conversion Charts, Fiber Charts for the Palm Pilot (PDA).
Necklace Lengths Traditional sizes for necklace lengths
Fabric Width Conversion Chart Making best judgements when converting fabric lengths and widths.
Fat Quarters! Remnants and Scraps What is a Fat Quarter? Sizes, resources for Fat Quarters, Remnants, Scraps and Sample Cards.
Fabrics by the Yard Discount fabric resources for Silk, Ultrasuede, Fashion Fabrics; swatch services and sample cards.
Needlework Fabrics Conversion Charts and resources for Aida Cloth, Evenweave fabrics, Linen, Needlepoint canvas, Buckram and more.
Scarf Sizes Chart of scarf sizes, scarf glossary, Resources for scarf blanks and other ready-made scarves; How to tie a Pareo.
Bead Museums Bead study, bead history, where you can view historical and cultural beads. See the precursors of modern bead patterns, motifs, styles and beadcraft sizes.
return to top of Beadcraft Sizes

Woman Holding a
Balance, C. 1664
Vermeer, Jan
Buy this Art Print
at AllPosters.com