Beading Books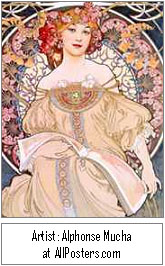 We love beading books whether they are traditionally produced, self published,
created on CD or DVD, spiral-bound
(our favorite) or PDF format for immediate download to our computers. What a wonder of inspiration, technical guidance and promotion of your own artful enjoyment!
Our brief page here has links to additional resources and our own Bead-media
BOOK STORE of bead stitching/embroidery, pattern fitting and sewing techniques.
We confess, our favorite books tend to focus on the how-to side of beadwork and art for wearing, because we create our own and want to encourage yours.
ISBN numbers are included for each volume as we encourage use of the public library (USA) and searching multiple sources. We also meander into associated crafts, which welcome the addition of beads.
We hope you enjoy our web cruise and seek out booklists at the websites of all your favorite bead artists.
Books about Beads Bead history, bead culture & beads from certain regions.
Beads are archaeologically and socially important around the globe. Perhaps not so surprising after all as the beads, as Peter Francis Jr. said, are about people.
BOOK STORE at Bead-media We wish to support development of your own art, and specifically Art for Wearing: Bead Stitching, Bead and textural Embroidery, machine stitching techniques; fitting the pattern, garment construction, Shapes-Designs-Ideas, Bead Jewelry, Polymer Clay, PMC Precious Metal Clay and Bead Magazines. There's more than these out there, but do view our favorite picks