Scarf Sizes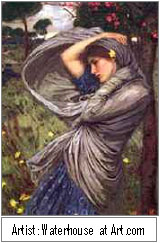 Scarf sizes are so diverse that there is, literally, a size for everyone. These little lengths (or large swaths) of fabric that we wrap about us for warmth, comfort, stature, elegance or frivolity are a broad canvas for the Bead Artist. Scarves, bandanas, mufflers, shawls, stoles, capes, wraps, throws and blankets of all sizes are suitable for beading.
Scarf size measurements vary among designers; even traditional sizes will vary depending on hemming technique or whether the measurements include the trim.
Our beadwork concepts equally apply to shaped scarves moving beyond the square or rectangle, to a jabot or collar, a cravat or caplet, or a swag, a cape, or a coat. The delight of sewing your own scarf is the option of making it any size (or shape) you like.
Bandanas & Neckerchiefs - commonly 22"x22" (56x56cm) squares of cotton, but can be of any fabric.

Shawls - rectangles (generally length is 1-1/2 times the width) or large squares folded as triangles.

Stole - presumed a rectangle significantly longer than it is wide and well covers the arms and shoulders.

Wrap - fully wraps the figure, generally twice the length of the width.

Throw - often an oblong at least an arm's breath 50" (127cm) wide.

Blanket - as wide as the manufactured goods allow.
The list below describes some familiar Scarf sizes.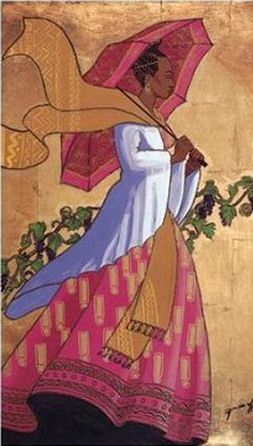 Squares
22 x 22 inches
56 x 56 cm
25 x 25 inches
64 x 64 cm
36 x 36 inches
91 x 91 cm
44 x 44 inches
112 x 112 cm
Oblongs
6 x 24 inches
15 x 61 cm
8 x 54 inches
20 x 137 cm
11 x 48 inches
28 x 122 cm
11 x 60 inches
28 x 152 cm
12 x 60 inches
30 x 152 cm
15 x 60 inches
38 x 152 cm
14 x 72 inches
36 x 183 cm
22 x 72 inches
56 x 183 cm
27 x 70 inches
69 x 178 cm
28 x 78 inches
71 x 198 cm
36 x 80 inches
91 x 203 cm
44 x 72 inches
112 x 183 cm
50 x 72 inches
127 x 183 cm
58 x 108 inches
147 x 274 cm