Silk Fabric
Silk Ribbon, Silk Pearl, Silk Floss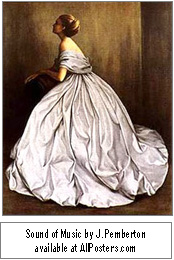 Legend has it that the Chinese princess
Hsi Ling Shi discovered the key to silk fabric in 2640 BC: on retrieving a cocoon which had dropped into her teacup, it emerged as a single thread.
Silk fabric, for most people, invokes an image of opulence; with its soft yet substancial hand, the reputation is well earned. There is a startling range of silk fabrics presenting in a variety of textures from both the cocoon source and the weaver's art; we've described a few below in our Silk Glossary.
Silk takes on color vividly, making even the most subtle shades rich and provocative. This characteristic makes silk fabrics, silk ribbons and silk fibers particularly attractive for dye and embellishment artists and for those of us who quilt, piece, and bead fabrics for wearable art. For Bead Embroidery, we often underline our silk fabrics with a good quality muslin or other straight grain cloth.
Scroll down for a list of Resources for Silk Fabrics, Silk Fabrics ready-for-dye, and
Silk Fibers for Embroidery.
Silk Fabric Glossary
Silk Broadcloth - A broadcloth weave is smooth and plain, slightly heavier than (the lininig weight) china silk.
Silk Brocade - The jacquard family, to which brocades belong, are dimensional weaves. A silk brocade appears as a embossed surface, heavy and elegant.
China Silk - Available in multiple weights, a plain weave commonly found in ready-made scarves (& scarf blanks for fabric painting) and by the yard; wonderful for lining and layering.
Silk Charmeuse - a satin weave (shiny one side, matte the other). Considered the prize of the silk family this buttery fabric has a substantial hand; drapes beautifully as scarves, wraps, or a memorable wedding cape.
Silk Chiffon - a fine sheer fabric that is very soft and transparent. Wear it, and you'll have a hard time returning to polyester.
Silk Dupioni - (Doupioni) Magnificant colors: solids and warped iridescent, this silk fiber is woven from the shorter strands resulting from double cocoons. The characteristic nub and slub texture is part of its charm.
Silk Faille - a very soft fabric, with a sheen and cross-wise rib.
Silk Georgette - a semi-sheer crepe weave, heavier than chiffon with a textured, spongy surface.
Silk Organza - Stiff, sheer, and stupendous. Excellent for pleating, smocking, and manipulating into extraordinary silhouettes. It has the ability to stand up (keep its full width) rather than drape. My favorite for beadwork and illusion embroidery for evening wraps.
Peau de Soie - a weave with cross-width ribs. Wonderful texture, ranging from surprisingly smooth and dense to deeply corded. Excellent for evening wraps and coats.
Silk Shantung - similar to dupioni with its characteristic slubs beautiful colors, and woven color combos; named for the Shantung province.
Silk Velvet - Not normally presented as 100% silk content. Underline with flannel to add weight to this very soft, very rich, napped fabric.
Is there more? Oh yes! Silk Tissue, and Silk Tussah, textured Sandwashed Silk and nubby Silk Noil, Silk Matka, Pongee, and even linen weaves. So much silk, so little time.
Resources for Silk:
Garment Silks, Silk Fabrics ready-for-dye,
Silk Fibers for Embroidery

No guarantees are implied in any way for the content or accuracy of third-party sites.
SILK FABRICS


Fashion Fabrics Good selection of silk fabrics types; discount fabrics.
Fabric.com Excellent price on Dupioni and offers silk
Fat Quarter packs.
Thread Art Silk Dupioni fabric and both spooled & YLI Silk Ribbon.
Hyena Productions Beautiful color-coordinates; silk velvet, beaded silks.
Silk Ribbon, Silk Floss and Silk Fibers


Hand-Dyed Fibers Silk threads in 4 different styles, silk ribbons, reeled silk pearl and more. Wonderful color assortments, and silk fiber ready-to-dye with the option to purchase as little, or as much as one needs. Absolutely extraordinary!
Thread Art 10-meter spooled Silk Ribbons, variegated Silks and YLI Silk Ribbon.


Create for Less Buccilla and YLI silk ribbons (type: Silk Ribbon in their search field for the greatest selection.)
Silk Scarf Blanks and ready-to-dye Silk by-the-yard
Mister Art Silk Scarf Blanks, ready-for-dye and embellishment; fabric paints!
Dharma Trading Ready-for-dye silk fabrics and silk scarf blanks; and all the dyes and fabric paints with excellent explanations and guidance.
Thai Silks The selection here of silk fabric ready-to-dye is nothing less than spectacular; very supportive of the dye artist.
Additional references:
Sericum (silk) William Smith, D.C.L., LL.D.: A Dictionary of Greek and Roman Antiquities, John Murray, London, 1875.
Fat Quarters Silk, Cotton, Ultrasuede, and fashion fabric fat quarters, remnants, and scraps for piecing, bead embroidery or lining bead jewelry.
Fabric Width Conversion Chart Convert yardage amounts between fabric widths from 35-36" through 58- 60".
Silk at Fabrics.net Excellent resource website, particularly the retail and wholesale fabric search funtion. Bookmark this site for many return visits. Fabrics.net is a sourcing, referral and information site directed for fabrics and fabric related items.
Fabric University This interesting resource at Fabriclink.com is provided through the efforts of Professors Rebecca Davis and Carol Tuntland of the California State University, Los Angeles, Department of Textiles and Fashion, and Kathy Swantko, textile consultant, writer and consumer advocate.
There are many wonderful books where you can read and learn about Silk, its history, marvelous properties and what you can do with it - but only one that will teach you about HAND, that is, the way the fabric feels when it is touched. Whether you create with silk or favor ready to wear silk garments, feel the fabrics in All About Silk.

All About Silk has a brief history of silk, the main sources of silk and the silk textile industry, followed by descriptions and samples of 32 silk fabrics. Julie Parker's Fabric Reference books include swatches of the fabric, which means you can both read and feel the fabric hand; an excellent educational reference in the bead embroiderer's library.


Sew it with Doupioni at the American Sewing Expo! Every year the American Sewing Expo brings the best the sewing world has to offer under one roof. A great show with workshops, seminars, fashion shows, and exhibits!

Sound of Music
Pemberton, J.
Buy this Art Print
at AllPosters.com