Bead Books
Bead Embroidery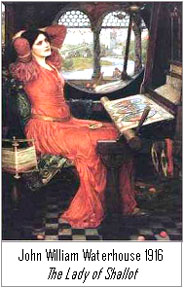 Bead books on technique come in such variety! How lucky are we with vibrant photography and such a stunning variety of fascinating volumes! The list below illustrates some newly available and a few dog-earred from our own collections, along with suggestions of where to learn more.
It is Bead-media's belief that stitching with beads is enhanced by knowledge of beads, needlework, fabrics, and fitting the wearable art pattern. If one is inspired to have the beads lift from the surface, skills from bead jewelry, dimensional embroidery, wirework and fabric manipulation only add to creative satisfaction!
We hope you will enjoy our suggested books, eBooks, and LINKS; check the lists at all your favorite bead sites and if you are still seeking, review our page on How to Find a Book
Bead Books 1: Bead Embroidery
Bead Embroidery
Valerie Campbell-Harding and Pamela Watts
ISBN: 07d13486066
Two of the world's most experienced embroiderers show how beads can be incorporated in hand and machine embroidery. Stimulating, clearly written, with excellent visual examples of techniques. Emphasizing how beads add color, texture and beauty to a piece of work. Do an author's name search on any book site here (or in the UK) to find additional books from Valerie Campbell-Harding and Pamela Watts, use our How to Find a Book page (above).
Beaded Embellishment: Techniques & Designs for Embroidering on Cloth
Amy C. Clarke and Robin Atkins
ISBN 1931499128
Bead, quilt, and fiber artists will find this book invaluable for its solid technical information about how to apply beads to cloth. Includes four foundation stitches & variations with 10 beautiful projects. Robin Atkin's book One Bead at a Time is available on her website http://www.interisland.net/robinatkins/default.htm
Bead and Sequin Embroidery Stitches
Stanley Levy
ISBN: 1861083718
Newly released, this full-color, well-illustrated guide for stitching beads and sequins on fabric shows the wonderful variety of illusion possible with basic stitches. The many worked samples are a significant boon to advancing an artist's understanding of the properties (color and reflection) of beads and sequins on fabric - an aspect not often discussed, but every beader (who ever had to tear out a line stitched against the grain) needs to learn. Patterns & contributing artists' work are beautiful!
(reviewed by L.Anzaldo, SFToday)

Native American Beadwork
Georg J. Barth
ISBN 0936984120
If you have a serious interest in beading on leather, or wish knowledge of stitches from historic examples of Native American beadwork, you may enjoy this detailed and respectful volume by German artist and scholar, Georg J. Barth. This is not a picture book of color plates, but solid information supported with excellent illustrations and monotone references to historic garments. I found this superb education in bead stitchery enlightening and applicable to my heaviest motorcycle leathers and gauntlet work and feel the stitch-knowledge improved my beadwork on lighter garment weight leathers and densely woven fabrics. (Reviewed by AugustL Bead-media.com)
To see Mr. Barth's own beadwork, visit his website at
http://home.ph-freiburg.de/barth/index.html
To learn more about Native American Technology & Art, advance to
Native American Tech at http://www.nativetech.org/

Bead Embroidery
ISBN 0916896447 Lacis 1992
A valuable, coveted book, which I only came across when a student off handedly tossed it, disinterested because it lacked color photographs. As I flipped through this 192 page extraordinary review of bead embroidery and beading methods, I recognized (rough) hand sketches of some of the most famous and most preciously preserved examples of beadwork on the planet. Ms. Edwards studied them and hand sketched vignettes; she explains the piece, the era, the guilds, the sweatshops, the lingo and the stitch in a most readable and accessible style. Buy it, borrow it, get it from the library, but FIND IT! Then grab a cuppa and settle in for a most interesting tour. No color, no photos, and NO this book won't teach a beginner to to bead, (although an experience beader may enjoy the descriptions); but this book may very well excite both the modern and historic beadwork afficionado toward a life time of bead learning! Perhaps my enjoyment of this book is enhanced by having seen several of the pieces and techniques in museums, color plates from other books and on the Internet. Nevertheless, I found it an informative and provocative read and a wonderful inspiration!

Haute Couture Embroidery: The Art of Lesage
ISBN 0865650942
Palmer White
No patterns, no lessons, but profound imagery of magnificent BEAD EMBROIDERY from the most honorable champion of exquisite passementerie: the famous House of Lesage. The book illustrates the work of Albert, Marie-Louise and Francois Lesage as used in haute couture. Be inspired by their use of beads, sequins, silk ribbon, cording, floss, bullion, fine metallic threads, feathers, jewels and rhinestones in inventive ways. It does get the heart a flutter! Artists who stitch with beads, particularly for wearable art, have heard about Lesage embroidery on the finest designer wear, and perhaps have viewed the extraordinary book, but did you know that one can be educated, right now, at the School of Lesage in Paris? Learn about Lesage and do visit, if only by internet.



I like to own my books and refer to them often, but it is also useful to know the Public Library (USA) with its reference section, ever widening depth of databases, and Interlibrary Loan system, may have treasures for you, it's free
see How to Find a Book
Beaded Dimensional Embroidery
Helan Pearce
ISBN 1863513264
This is a (new September 2004) project book of dimensional beaded embroidery with plans for all skill levels. Ms. Pearce presents several ideas for lifting the beads from surface. Projects include a evening bag, a bed throw, an old-fashioned Christmas ornament, and a rich assortment of leaves, vines, and flowers suitable for adorning clothing and linens, and more; many color photographs.
How to Bead French Embroidery Beading
Maisie Jarratt
ISBN 0864173725
I like Maisie Jarratt's books for the plain speaking text and specifically for her playful (but rough) hand-drawings of beadwork designs. Only a few color plates and black & white illustrations, but the bead stitchery information is solid. There is a great deal to learn from this experienced bead artist from down under (Kangaroo Press 1993) who shares her information in most friendly and accessible way. Ms. Jarratt's other books, Embroidery Beading Designs and Techniques (ISBN 0864174799) and Tambour Beading With a Ring Frame (IBSN 0864176465), have a permanent place on this artist's bookshelf. Well worth a look, or check them out in the Library.
return to the top of Bead Books
The Art Of Making Hand-Beaded Bags
Karen Torrisi
ISBN 1903975441
There are several ways to make a beaded bag and Karen Torrisi has written explicit directions for stitching beads to cloth. Ms. Torrisi shows how to line a bag and how to attach it to the frame as well as 16 projects and instruction on stitching sequins, bugles beads and seed beads in a variety of motifs.


Tambour Beading by Maisie Jarratt ISBN 0864176465
Tambour Work by Yusai Fukuyama ISBN 0916896889
Chain stitch, simple, ancient and unassuming is at the heart of both of these books about Tambour embroidery techniques. The chain stitch is worked using a special hook beading needle set in a handle (with a thumb screw). The stitch is worked with two hands on fabric held taut in a frame. This chain stitch tradition has been worked round the world with a variety of threads and beautifully with beads. These two books are excellent references. If the books are bid up too high on Amazon, try http://www.lacis.com or your public library. Lacis also carries the tambour needles/handles.