Jewelry Books
for Inspiration for all forms of Adornment & Wearable Art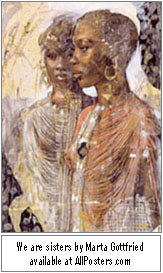 Jewelry books describe the superb variety of the world's adornment. These few volumes below are included as inspiration for all forms of wearable art; and we hope you will seek out even more. Most books on this page focus on jewelry with little beadwork representation. Nevertheless their art is inspiring to the bead artist and costumer. To view our list of beading books or to learn to do your own Internet searches on books for Beadwork, return to our Book Learning page.
Jewelry books present amazing cultural diversity and the astounding variety of the world's jewelry materials and designs. The inspiration of such imagery is well worth a library search or pursuing the books below. Whether you embroider beads, string beads, work loomed or off-loom bead weaving to create jewelry; or make your own beads, manipulate fabric or create in metals, you'll find fabulous shapes, surprising combinations, and many ideas that will encourage and enhance your own designs. Jewelry books celebrate both the fanciful and solemn adornment of one Earth, of infinite variation.

The Jewelry of Nepal ISBN: 0834804611 (click on image)
Goldsmith and jewelry designer, Hannelore Gabriel, documents the local jewelry worn for both daily and ceremonial through her many trips to Nepal's most inaccessible areas. In this jewelry books opening chapters, she discusses the land and religion, the function and history of jewelry in Nepal, symbolism, and materials. The majority of the book presents, item by item, the important jewelry pieces of the major ethnic groups. Finally, she covers the special, ritual jewelry of the shamans and the jewelry makers of Nepal. Appendixes include important tips on collecting and preserving both new and antique pieces. Contains 310 striking color illustrations.

The Jewelry of Southeast Asia ISBN: 0810935287 (click on image)
In a tour de force of original research and synthesis, involving years of study and extensive travel throughout the region, Anne Richter gives us the first comprehensive account of a jewelry tradition that stretches across millennia from the vigor of Neolithic and Bronze Age art to the present day. the more than 300 pieces seen here, many previously unpublished, reveal a jewelry notable for its beauty and rich significance.

The Jewels of Jean Schlumberger ISBN: 0810941813 (click on image)
This beautiful jewelry books spans the entire career of Jean Schlumberger, one of the 20th century's most influential jewelry designers, from his early work for Elsa Schiaparelli to his famous creations for Tiffany & Co. His clients included Elizabeth Taylor, Greta Garbo, and Jacqueline Onassis. His jewelry is still sold by Tiffany today, and is among their most popular offerings.

A World of Necklaces: Africa, Asia, America, Oceania
ISBN: 8884915503 (click on image) The fourth of jewelry books in a series that also features rings, bracelets and earrings-demonstrates the importance and variety of the remarkable Ghysels collection of ethnic jewelry. The forms, colors and materials of these necklaces are astonishing, while the modernity of some pieces in the collection has not escaped the notice of contemporary jewelry designers. It is rare for jewelry to have a solely aesthetic purpose, for above all it is anchored in the social, religious and political contexts that lend it meaning. Throughout this book, the author sets out to untangle the intricacies of the way necklaces are used and what they signify; over 300 superb photographs.

Kremlin Gold: 1000 Years of Russian Gems and Jewels
ISBN: 0810966956 (click on image) The companion volume to a major exhibition opening at The Houston Museum of Natural Science, Kremlin Gold showcases 120 of the most spectacular objects in the Moscow-Kremlin State Armory Museum. Many of these works, considered national treasures, have never before been seen in the West, and some have never even been displayed in Russia. Ranging from 11th-century icons to contemporary masterworks, from the buried gold of the Riazan hoard to objects created in the Kremlin's own workshops, these pieces highlight every facet and every era of Russian jewelry-making.

Art Jewelry Today ISBN: 0764317660 (click on image)
A beautiful new look at contemporary art jewelry. Chapters present contemporary designs in gold, silver, mixed metals, found objects, glass, enamel work, and imaginative jewelry pieces that go beyond tradition. Over 540 color photographs and lots of detailed information give ideas galore to inspire jewelry makers. In the 21st century craftspeople are striving to have their work considered fine art. This book will convince doubters that today's art jeweler is creating serious sculpture regardless of its size. It is sculpture to be worn, enjoyed, and appreciated today. Here are the trend setting artists with masterpieces that will be the collectibles of the future.

Ethnic Jewelry: Africa, Asia, and the Pacific ISBN: 0865659540
(click on image) Sumptuously photographed jewelry book of ethnic pieces from the collections of the Barbier-Mueller Museum in Geneva shine brightly as the stars in this magnificent cavalcade of jewelry from various civilizations and kingdoms of Africa, Asia, and the Pacific, focusing on various types of adornment for skin, hair, clothing, and weaponry created from gold, silver, precious and semiprecious gems, minerals, shells, teeth, and hair. Though primarily a coffee-table book, it may greatly interest designers, artisans, and anyone interested in anthropology, ethnology, primitive art, or exotic jewelry.

Contemporary Japanese Jewelry ISBN: 1858941636
(click on image) This book is a catalogue of jewelry featured in an exhibition that toured the United Kingdom accompanying the Japan 2001 festival. The pictures of personal ornamentation in this book will test how one defines jewelry. Simplicity is thematic, giving the viewer an impression of movement in the swoops and curves shaping each piece. Featuring 200 beautifully illustrated examples of the very finest work by 50 contemporary artists

A World of Earrings : Africa, Asia, America ISBN: 8881189739 (click on image) The photography is beautifully clear and sharp, the jewelry pieces are shown quite large, allowing you to see all the details. The descriptions are placed in the back of the book, presenting the jewelry uninterrupted. A wonderful visual feast and one of many jewelry books of inspiration.

People and Pearls ISBN: 006019331X explores the power of pearls, with their remarkable ability to bestow upon their wearer a sense of mystery, elegance, and grace. It offers a personal look at the world's most celebrated jewel through portraits of the most memorable personages throughout civilization to have worn them from Queen Elizabeth to Marilyn Monroe. It recounts the stories of particular strands of pearls that have such an enthralling history about them that they seem to take on a life of their own. Embellishing the text are more than one hundred illustrations, photography as unique as the subject of the book. Beautifully designed, People and Pearls is not only a cultural, historical, and personal look at the magic of pearls-it is the definitive photographic book on the subject.
Interesting shapes, beautiful beads, wonderful inspiration!
Click on the image to view a high-resolution close-up of this spectacular 18k gold & Meenakari necklace from India, courtesy of
Click on the image of the precious Kiffa bead, courtesy of African Trade Beads, to examine a high resolution image of a full strand.
Are we not lucky to live in such a world of inspiration?

return to top of Jewelry Books